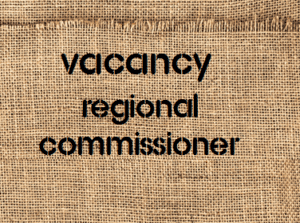 Dr Goodenough Dlamini has decided to step down as RC at the end of January 2020. He has requested that his Warrant is not renewed. We thank Dr Dlamini for his service to the KZN Region as Regional Commissioner.
Adult Members of SCOUTS South Africa, (SSA) based in the KZN Region, are invited to apply for the position of Regional Commissioner.  This role is to be undertaken on a voluntary basis.
In addition to making a personal application for the role, any Member of SSA may also nominate any other Member for the role.
The following attributes for the role would be beneficial:
Experience of Scouting in the Region
Understanding of the demographics of the region
An ability to liaise and work with KZN Regional Government Officials and departments to

Foster relationship with Regional government
Build relationships with the Department of Education
Implement annual campaigns to the benefit of all KZN Scouts.

Good leadership and management skills
Excellent communication skills
Conflict management skills and experience
Strategic management skills
The following are essential to the role:
Access to personal transport
Access to email and office facilities (including cell phone)
The job description for Regional Commissioner can be found HERE.
To nominate another member:
Fill in the form "Nomination form for Region District or Group Positions" and send to the Chief Commissioner, Mr Andrew Tanner at cc@scouts.org.za before the 10th of December 2019
To apply:
Fill in the form "SSA Role Application (RALA  part 1)" and send to the Chief Commissioner Mr Andrew Tanner at cc@scouts.org.za before the 10th of December 2019
Yours in Scouting,
Khonzaphi Mdaka
Deputy Chief Scout